Average Household Carbon Footprint - Eastern United States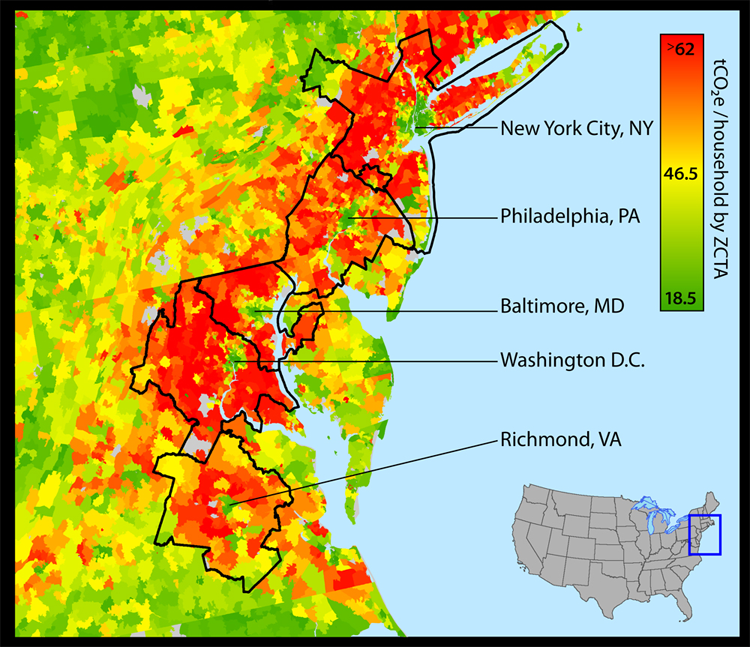 Transportation Carbon Footprint - New York Metropolitan Area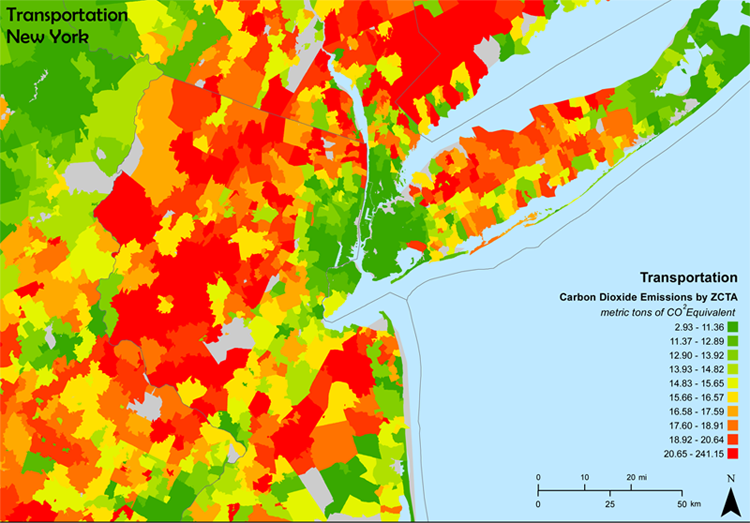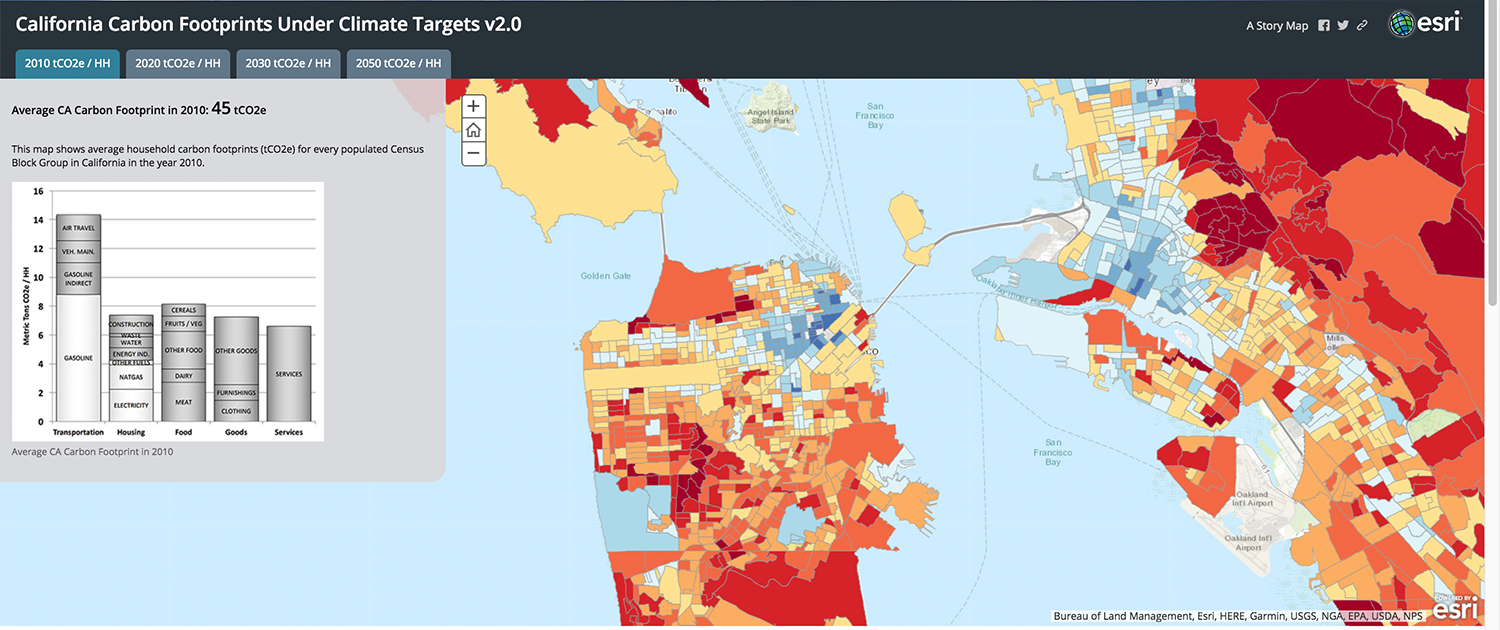 Sponsoring organizations:
Renewable and Appropriate Energy Laboratory
California Air Resources Board
National Science Foundation
Using the Map Data
These maps are available for free for non-profit use, if cited properly. Required minimum citation includes the source name, map name, year published, and links back to project page (or displays url). Example: "Source: UC Berkeley CoolClimate Network, Average Annual Household Carbon Footprint (2013)." If you are interested in obtaining a spreadsheet with detailed model results, please review and complete the CoolClimate Data Request Form. Once projects are completed please fill out the CoolClimate Completed Projects Form.